Happy Mother's Day all! Today is a special day to celebrate all the great mothers out there who put others first and never get a day off. I have a terrific mom and wish I was there to celebrate this day with her! Moms have the hardest job in the world, so do something special for them today--a card, phone call, or a little gift. Here are some great ideas. Happy Mother's Day, Mom! I love you!
Personalized bird family necklace; sammi84 etsy shop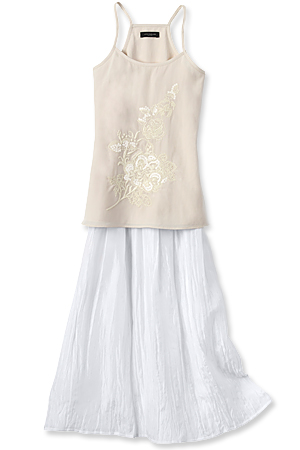 A pint-sized version of Ann Taylor's outfit, "Little Ann" has 60 perfect of the profits going toward St. Jude Children's Research Hospital. How cute is a matching mother-daughter outfit?