I managed to make it to the Art Institute of Chicago yesterday and was pleasantly surprised to find out it was a free admission day. And that was just the start to a fantastic day filled with many surprises. The Art Institute is home to some of my favorite pieces of work. I have always loved art, and something about seeing paintings that I have gazed at in books in person is truly breathtaking. I thought it would fun to take inspiration from some of my favorites and create looks based on them. So here are a few of the beauties that call Chicago their home.
Jackson Pollack's Greyed Rainbow
Jackson Pollack's Greyed Rainbow (close up)
I felt like these L.A.M.B. Quintessa sandals really matched the graphic quality of the piece.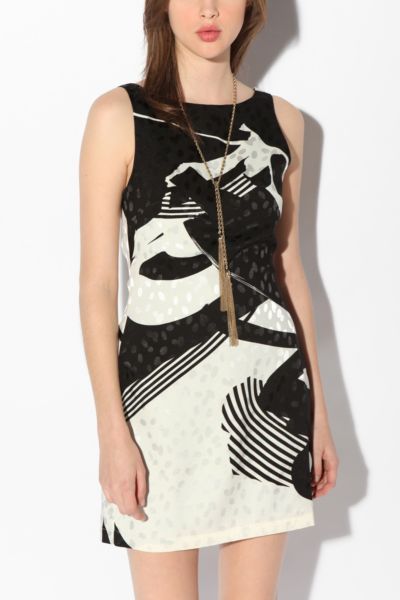 A bold graphic dress from Lazerade by Veda, sold exclusively at Urban Outfitters
Asos paint splatter dress